Junior Member
Join Date: Sep 2012
Posts: 4
2008 G6 GXP 3.6L Coupe Street Edition
---
I see mostly the same names here as on the other site but thought I would make a post here for those that do not go to the other. This is my work in progress (we are never done right). I have about 75 hours of labor and almost 6k into it so far. I have enjoyed every minute of working on her.
*Mods to date -Updated 12/2/12
*WAMS 93 tune
*Crabs CAI
*Magnaflow Comarro SS Muffler - 4in high flow resonator replacement - Magnaflow Tips
*Pioneer 9400bh head unit - Metra 99-3303 with red cellophane cover - Kicker L7 10" sub & Kicker ZX series amp
*Viper 5704 Alarm w/Remote start
*Altizza Taillights with sequential lights
*Eagle Eyes head lights
*New tint all around - Limo in back - legal limit in front
*HIDs - Fogs 6k - Low 4300k
*Stock rims inner stripe painted
*Calipers painted red
* Drilled/Slotted Power stop rotors
*Monroe Suspension
*Debadged all but GXP and rear GXP moved to front upper grill
*Pontiac darts - covered with metallic dark blue
* GXP insignia covered with dark blue metallic overlays
*Remin Real Black/Blue Carbon Fiber dash kit
*Inifinity Ref X - front and rears
*NVX - 4 channel 800 watt amp
* Inner trim being painted dark blue to match dash kit
Soon to Come:
*G6 door trim kick plate being powder coated with calipers
*Calipers all around being powder coated Peeka Blue
* Engine covers being painted Dark Blue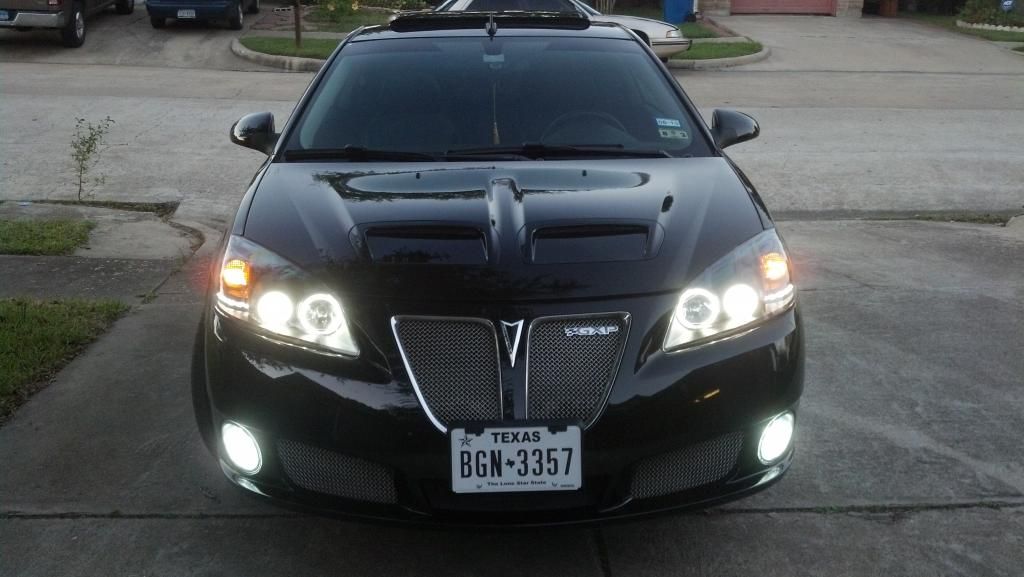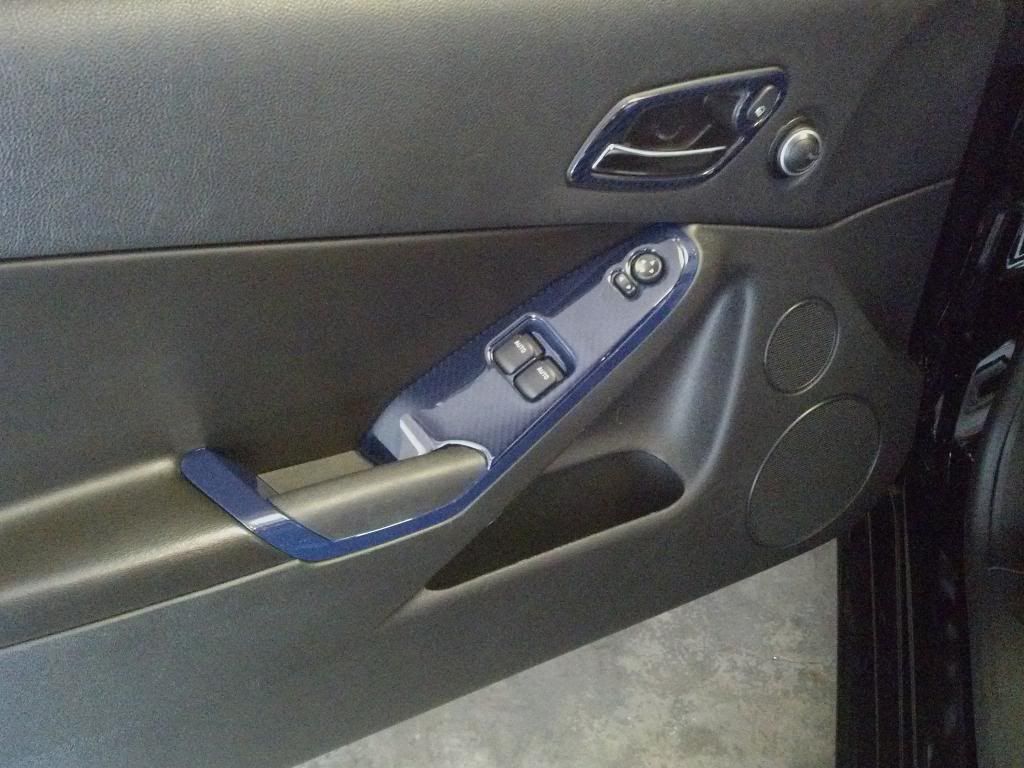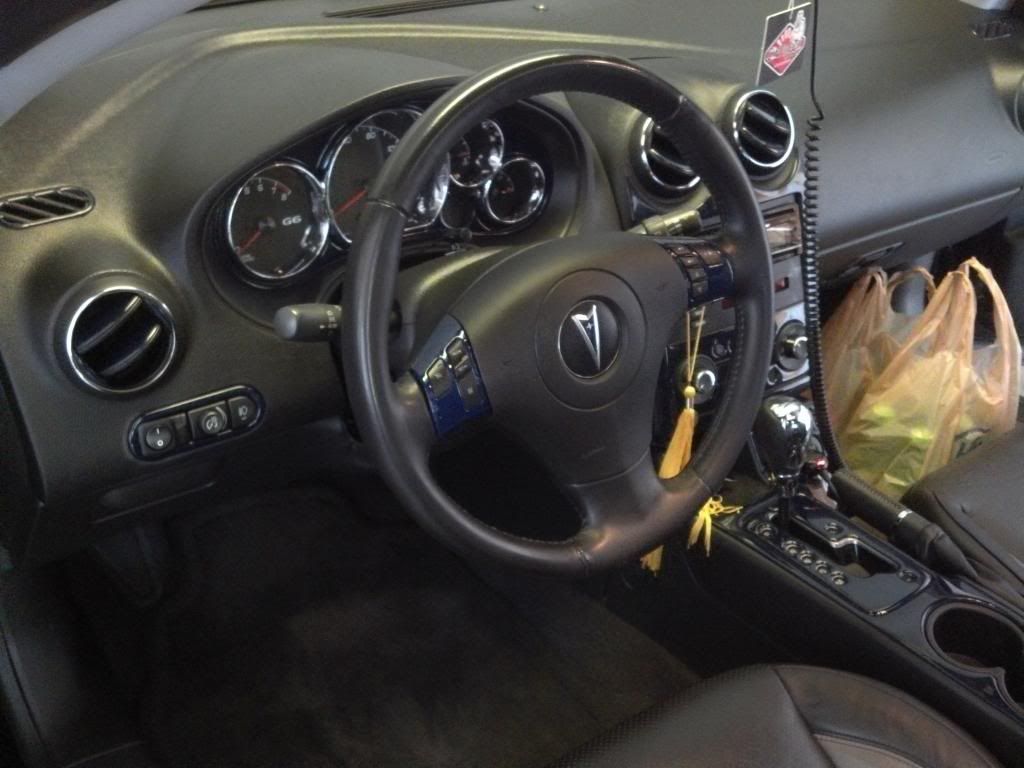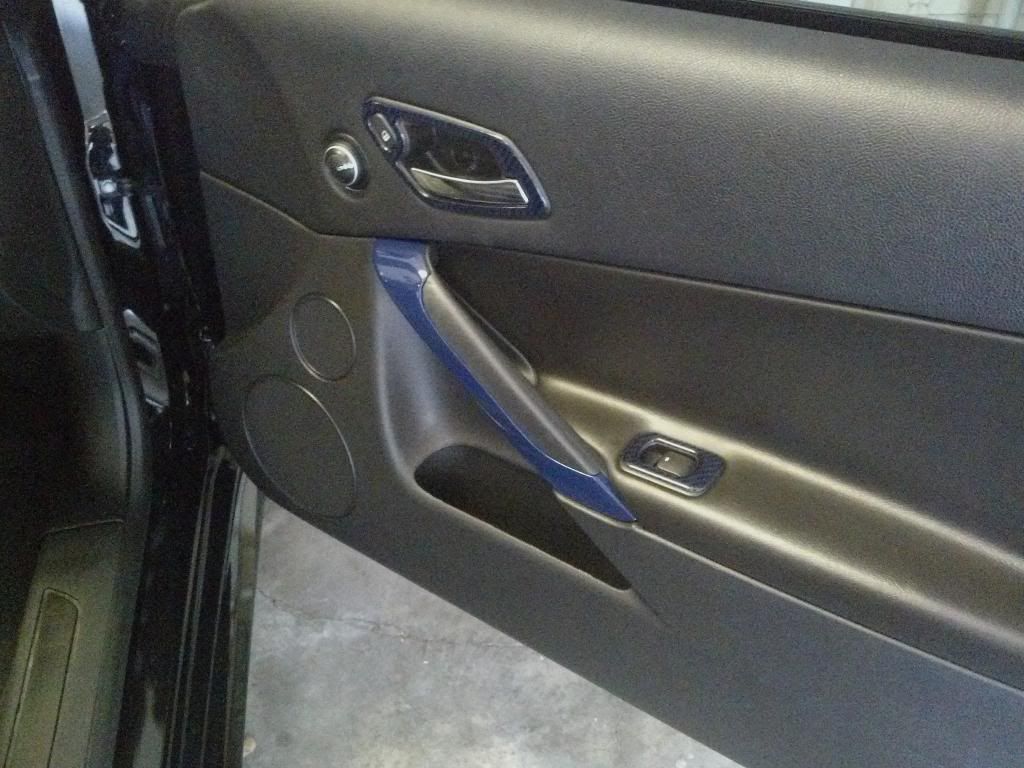 ---
Last edited by justeric78; 12-06-2012 at

05:47 AM

. Reason: Broken pic
Sweet ride!! I have the same one... I have been looking into getting an exhaust for mine with a nice deep rumble and was wondering how your set up sounds.
Sent from my iPhone using
AutoGuide.com App
Nice work! Love the 2nd to last shot with the headlights & fogs
Junior Member
Join Date: Sep 2012
Posts: 4
The exhaust is pretty mello Lampoon gave me the suggestions for the parts and I really like it. Much deeper sound without being annoyingly loud. You can hear it though when you put your foot down. I did not want something like the gt-r I just think its much to loud and did not want that kind of attention. I have a video up on youtube with the exhaust if you want to check it out. user is thejusteric78.

Droptop, thanks. I took that after making all the smoke from seafoaming it so figured I might as well take advantage lol.
Awesome 6...!!!
---
MODS:
Crab Intakes CAB, MPD Ram Air hood, Custom exhaust,
WAMS High Performance Tune and a whole lot more....
My Progession
Junior Member
Join Date: Sep 2012
Posts: 4
Thanks Rob, huge honor coming from you.
Welcome!....Nice 6er man!
Currently Active Users Viewing This Thread: 1

(0 members and 1 guests)