Junior Member
Join Date: Jun 2010
Posts: 6
G6 Headlight Bulbs Replacement Guide With Pictures
---
I helped a friend replace a headlight bulb on their 2006 G6 and took pictures of the process.
The guide covers the high beam, low beam, signal/parking, and sidemarker bulbs including part #s.
Here's the link -
G6 Headlight Bulbs Replacement Guide
I hope someone finds it to be useful.
Member
Join Date: Feb 2009
Posts: 30
This was very helpful. I had gotten to the point of trying to pull the headlight assembly out. I really thought I was a going to rip my assembly apart because the assembly was in there so hard. Your note at least gave me a sense that it would come out. Thanks it is done! If anyone tries it, it will require some patience because you would think the design would be simpler. Afterall, it is a bulb.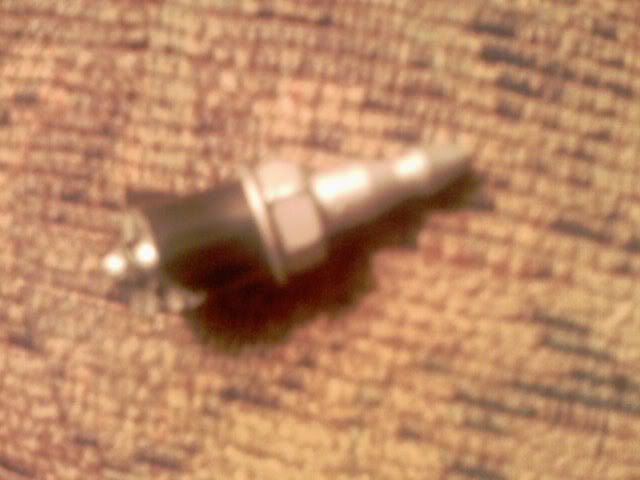 ---
MODS:
Crab Intakes CAB, MPD Ram Air hood, Custom exhaust,
WAMS High Performance Tune and a whole lot more....
My Progession
Junior Member
Join Date: Dec 2011
Posts: 2
Don't you need that ball joint? I think I broke one of mine. The ball won't snap back into the socket.
Junior Member
Join Date: Feb 2011
Posts: 2
The first time I changed the bulbs the car was 5 years old and it took an hour to get those lights to pull out of the ball and socket joint. It was just old, dirty, and stuck. Having someone to pull back the fascia helps. There really is not trick. But I can tell you that I covered the joint with vaseline and the next time I had to change the bulbs the headlamp assembly pulled right out.
Junior Member
Join Date: Aug 2013
Posts: 3
Thanks so much, Paul. I will attempt this today. And thanks for the Vaseline tip Richars2.
Junior Member
Join Date: Aug 2013
Location: Texas
Posts: 9
Had to do my drivers' low/high beam a few weeks back, struggled a bit trying to sort it out, coulda used this info to shave some trial-and-error time, felt like i was gonna break something yanking that mother out lol.

+1 on the vaseline tip for the bulb boots, i just used the leftover bulb grease.
Junior Member
Join Date: Aug 2013
Posts: 3
Well, I did it! Replaced my low beam bulb yesterday. It wasn't really difficult but I did take out all those rubber pin locks from the front fascia as well as remove to top screws from the front corner panel just so I could get enough room to pull the headlight out without breaking something...like the front fender. The only problem I had was with that little ball joint, I snapped mine off (just as in someone's picture above) but it snapped back and I lined it up and everything seems tight. I have to say that I have always replaced my own headlights/bulbs and this by far required the most work. What's up with that! lol
Currently Active Users Viewing This Thread: 1

(0 members and 1 guests)