Price: $650 plus shipping.
I have for sale some Solstice 18 rims with 245/45/18 Goodyear eagle RS-A tires. I attached a link to the tires so you guys can see how much they run. The rims and tires are practically new except for one of the rims..seems to be stained but not very noticeable. Overall they are very clean and are like new.
This is the wheel that is stained a bit....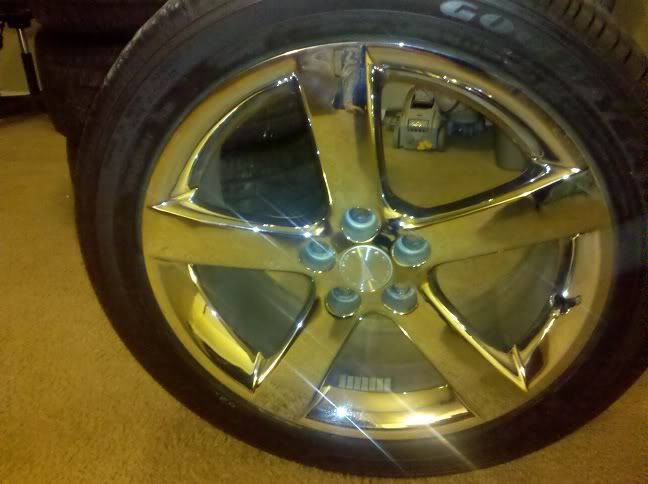 The rest are in new condition...