Discussion Starter
•
#1
•
Ok, so my G6 has started to run louder indicative of an exhaust leak this week. Today I had the opportunity to jack her up and check it out. It seems as if 2 gaskets are the culprit (I was initially thinking flex pipe).
So I took some pictures, and was looking at a parts diagram and just want to make sure that I get the right gaskets because the parts diagram doesn't seem to have the flex pipes included in it.
I took some pictures of the leaks. First one is just after the small flex pipe, and second one is just after the second flex pipe.
First pic the leak is right after the flex pipe on the line going to the front of the engine:
Close up:
The second leak is right after the flex pipe on the common line before the resonator: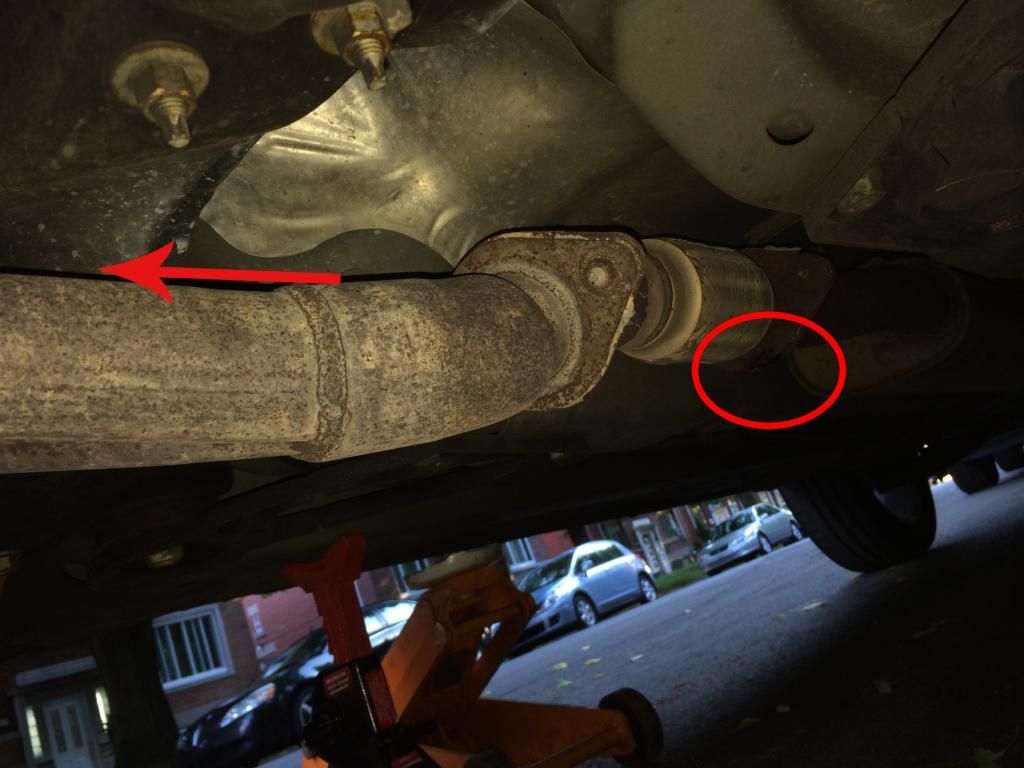 Close-up:
Overall view:
So according to this diagram I believe I need gasket 12 and gasket 8, but I'm not entirely sure because as you can see between the common line and the resonator there is only one joint and one gasket - on my car I have 2 joints and 2 gaskets because of the flex pipe.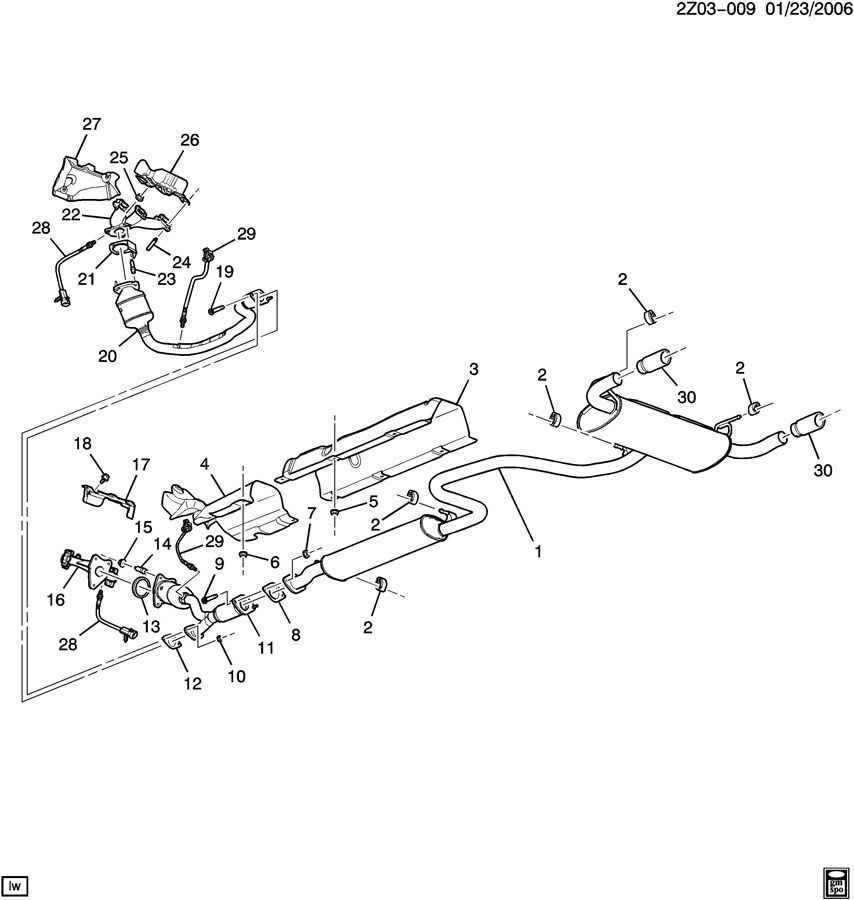 Finally, while I'm down there doing all that I figured I may as well change the first gasket (not circled in the last picture) on the common line. Would that be another #8 gasket?
If I have to drill these bolts out, what grade bolts should I replace it with? Are the parts of the exhaust that the studs go through threaded or is a nut on the other end enough?
Is there a special paste, or sealant I should use with the new gaskets? Whats the best way to clean off the surfaces to prepare for the new gasket?
Thanks for all the help.