Discussion Starter
•
#1
•
I would like to understand the differences between the sound & automatic HVAC controls on the 2009.5 models and earlier. (The manual HVAC doesn't look to have changed.)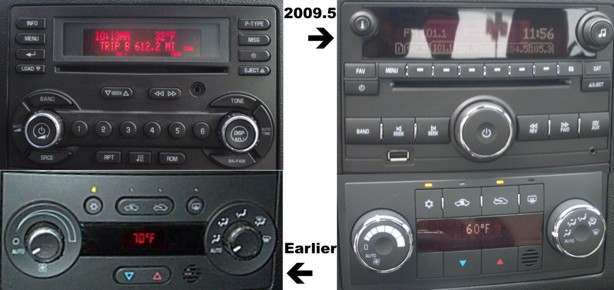 I know some of the information functions moved to the gauge cluster, although I haven't been able to find a good picture of it, so I can see why some of those buttons are gone.
But I don't see balance/fade and some other sound controls on the newer one, either. But they may have gone into that big center button that's unmarked. And I see a USB connection and would like to know what it does.
I tend to assume the HVAC is just the same under a different design, but I could be wrong.
Can anybody help me out here?
Thanks.