Just got my first car, 2006 G6 GT, and figured now would be a better time than ever to enter into the online community with other car fans. She's fully loaded; panoramic roof, leather, Monsoon radio, no chromes tho
.
The to-do list:
1. PXAMG-GM3 iPod adapter (already ordered) ...cant wait, CD's and crappy FM reception, and commercials are soo annoying.
2. Tint windows/tails/paint some trim. Thinking of painting all of the silver trim, and air vent surrounds gun-metal grey or similar, classy and will go very well with the rest of the car.
3. HID's
4. Air intake
5. GT-R exhaust
6. Recessed grilles
Here she is: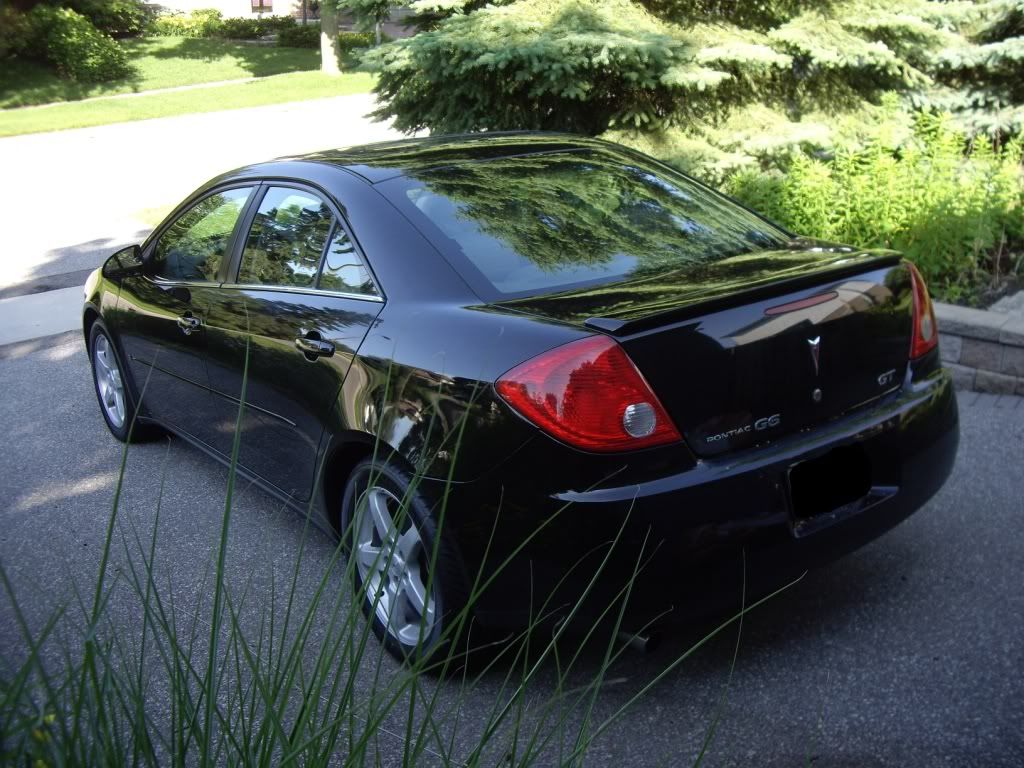 Watcha think?