I figured I'd throw some pictures of my G6 up on the site to see what others think and maybe even get an idea or two as to what to add, what to fix, etc.
So here it is!
On the go, I just have a K&N Typhoon CAI with the pipe painted red, and a Magnaflow exhaust (second one's on the way!)
Fer show, I have the GXP hood and front end and AIT rear bumper, with the AIT sideskirts (I believe, still some debate) on ready to be ordered come my next paycheck - I think with that addition it'll tie the cars main appearance together.
EDIT: Also have the GXP spoiler.
THE G6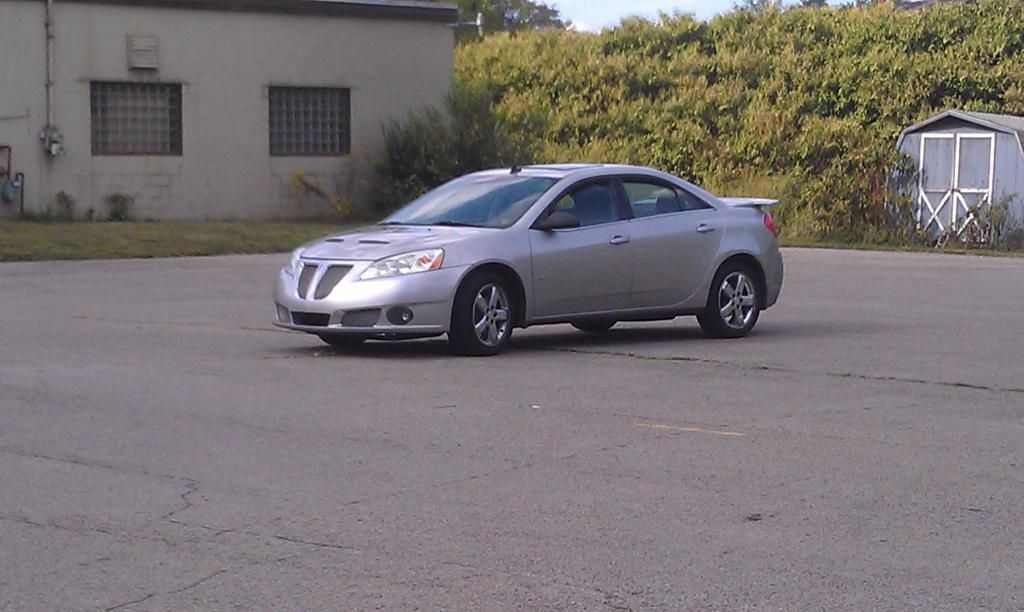 REAR
SIDE