Discussion Starter
•
#1
•
I went to the exhaust shop today and once I got there I decided I didnt want to use this Magnaflow Camaro style muffler. Its only been out of the box a couple times. First time was to check to make sure there was no damage after shipping and the second was to take the picture to post online. I paid $100.00 for it...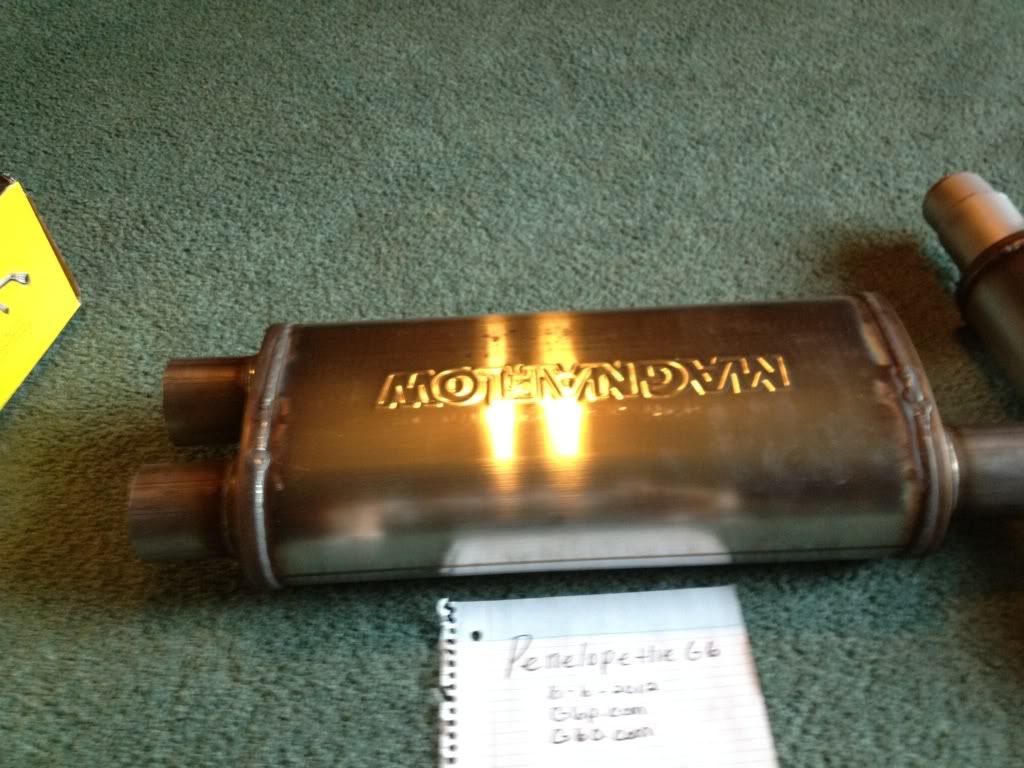 I'm asking $80.00 plus shipping.
It is 2.5 inlet/2.5 dual outlet.
total length is 25X9X6 from top to bottom
Next I have the Magnapack high flow through muffler (similar to a glasspack). This WAS put on the car today and sounded amazing outside of the car! However once you drove the car there was a ton of cabin noise after I got above 45 mph because I didnt have a muffler on. If I would have ran the muffler with this it would have been a perfect combo! I paid 60 bucks for this new and sense I did run it for a little bit today
I'll take $40.00 plus shipping
It is 2.5 inlet/2.5 outlet
14" body/20" from top to bottom
PM me if interested or need more pictures