Discussion Starter
·
#1
·
Hey everyone - I'm a new member, but I thought I'd start my introduction here since I'll be posting pictures.
I'm a big Pontiac fan. For the past six years I've driven a 1994 Firebird.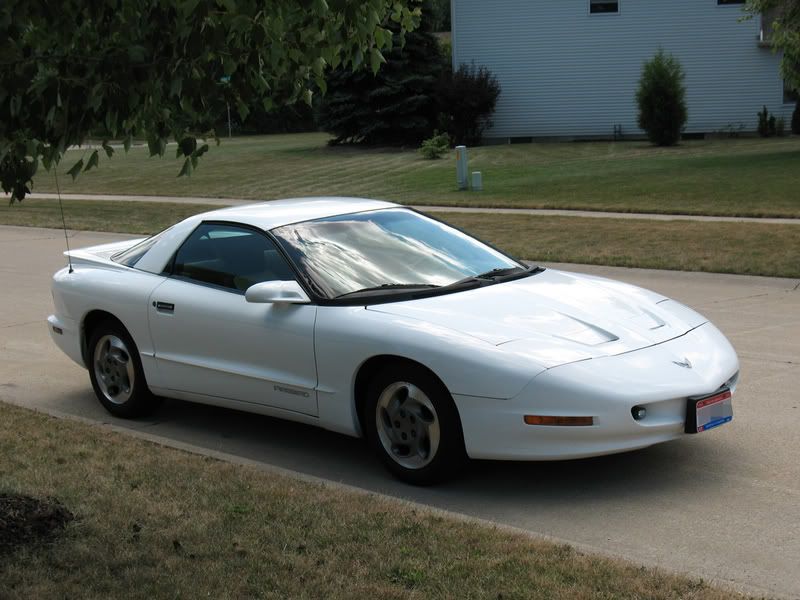 It was a fantastic car! But it finally came time to buy a new ride. I decided on a 2008 G6 GT Coupe, painted black with black interior.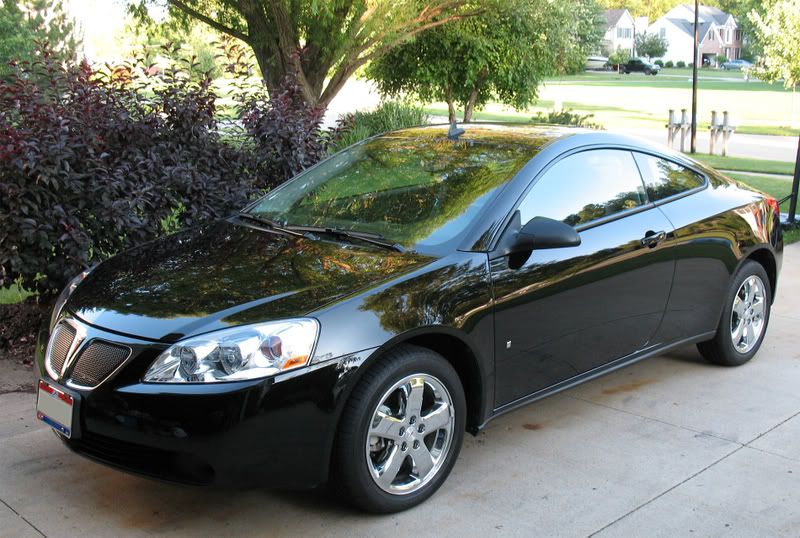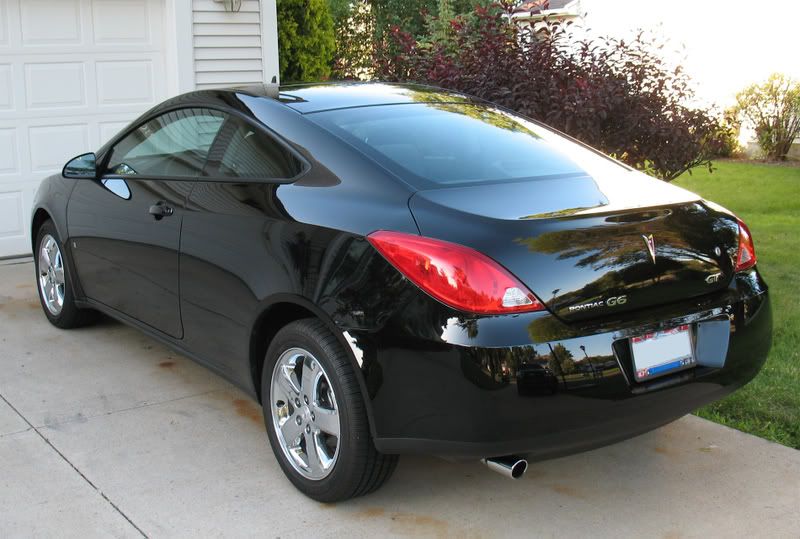 I had the sunroof and 6-CD changer added. Initially I'd ordered the car in Carbon Metallic, but after I saw the two paintjobs next to each other I switched it to standard gloss black. I also kept the 17" wheels, which my dealer told me were "chrome." Turns out they're "ChromeTech" ... and there's a
difference.
I found some very helpful threads on this forum and made a few adjustments already. First I had the front license plate removed (I can't believe they riveted the thing on!!) and fixed the holes. The auto parts stores in the area didn't have any decent plugs, so I bought a set online and they match perfectly. I also had a set of front & rear molded splash guards put on. Finally I ordered a set of painted lower grilles to replace the flat plastic ones. I love how the results look!
I haven't taken many pictures of it yet, but I like how this one turned out: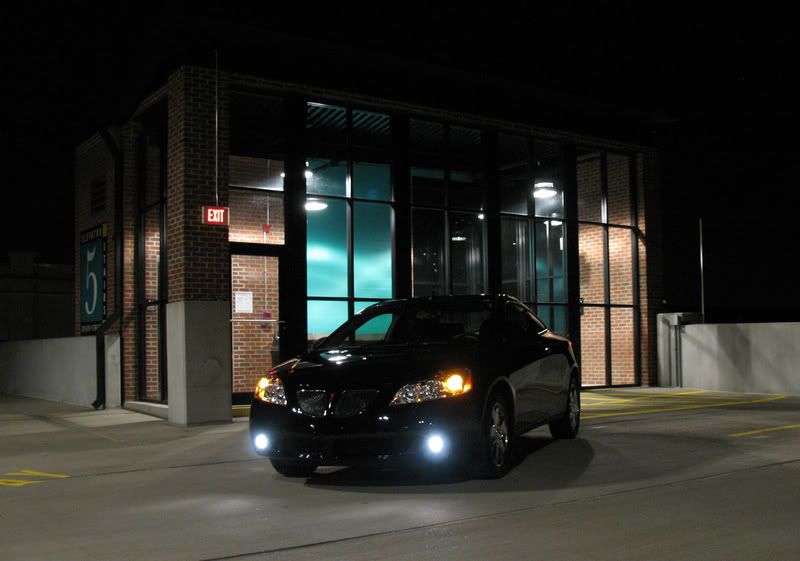 After much deliberation, I've ordered the Hammerhead spoiler as well. It should arrive sometime this week and will be installed soon after. Let me know what you guys think!