Since my signature is starting to get too long, I figured a thread of my own would be the best way to go as so many of you already found out.
This is what I have so far:
Pontiac 2007 G6 GT Convertible
De-badged & de-resonated (Finally)
Cold Air Intake. (Still need a CAB for it)
JVC KW-NT3HDT Double DIN DVD/CD/Nav/etc… 7" Touch screen
Verde 20" wheels
Red painted Calipers
Dual Halo CCFL Headlights w/ 35W 6000K HID's - High Beam, Low Beam and Fogs.
White/Amber switchback light strips under headlights.
Dark Smoke Tinted Tail lights.
Thrush Glass pack muffler with 2 performance mufflers (for a bit less sound and no echo).
(coming soon)
CAB w/ extension (Opt 2) when I have the $$.
Now some photos.
Nice and clean & ready for some sun!!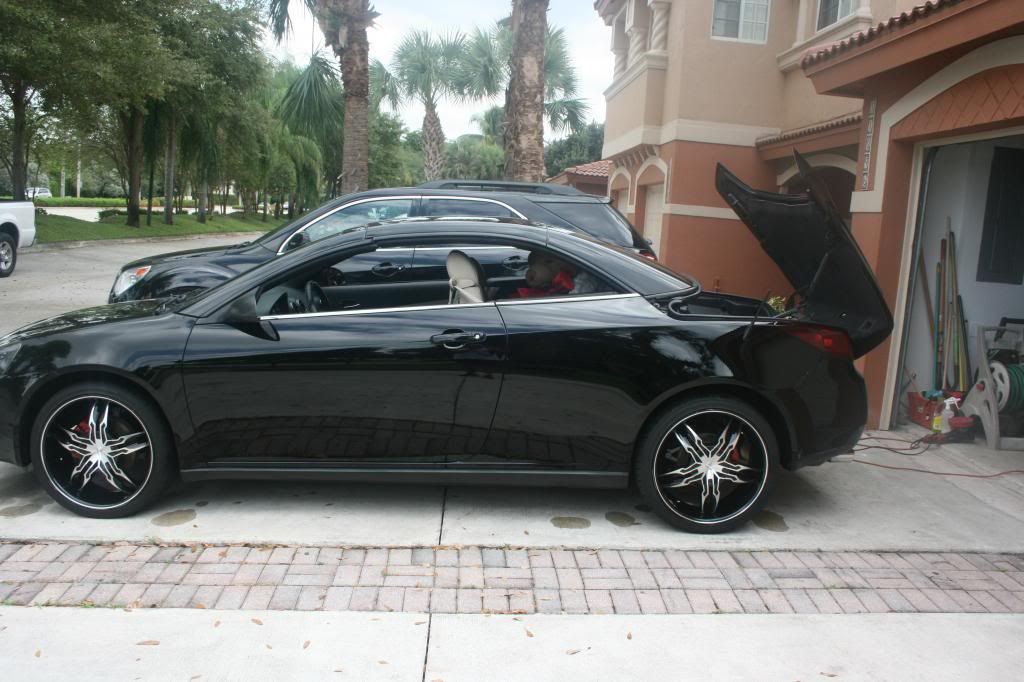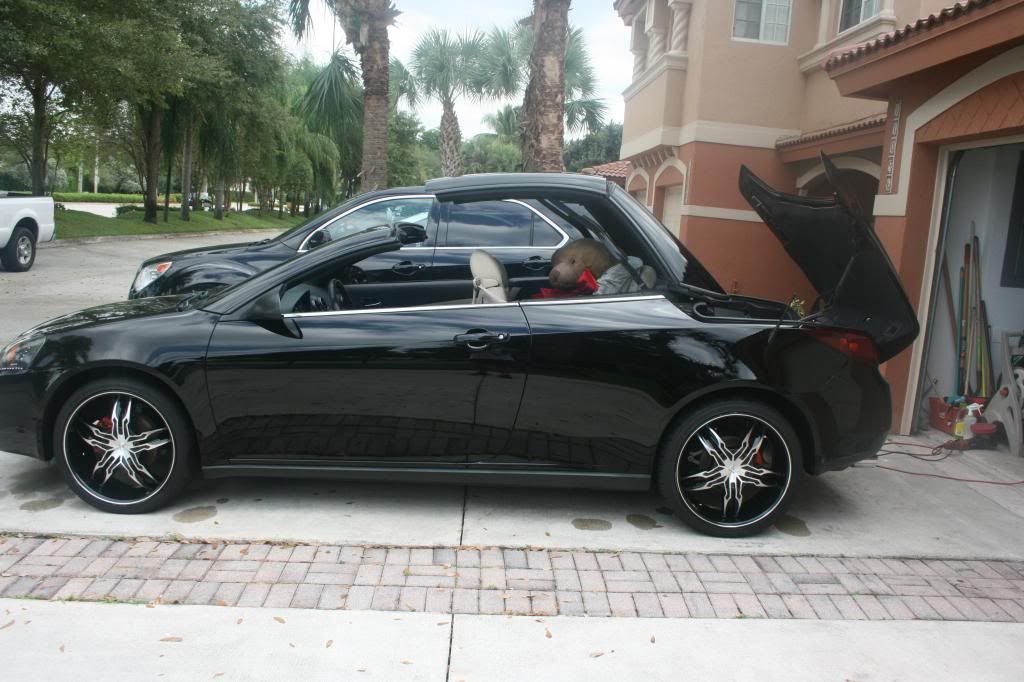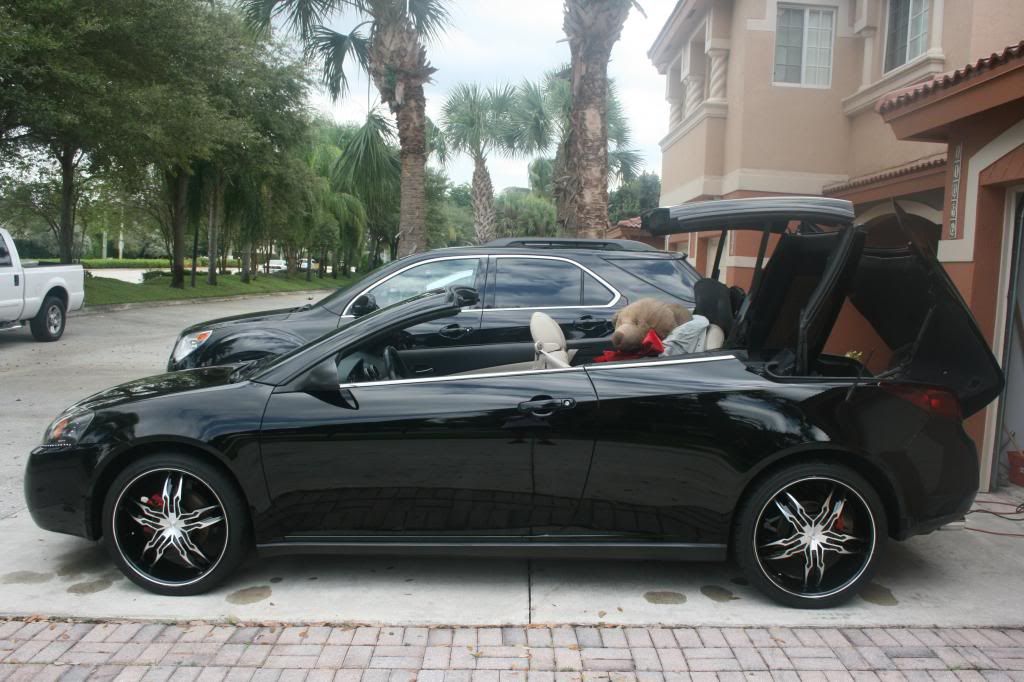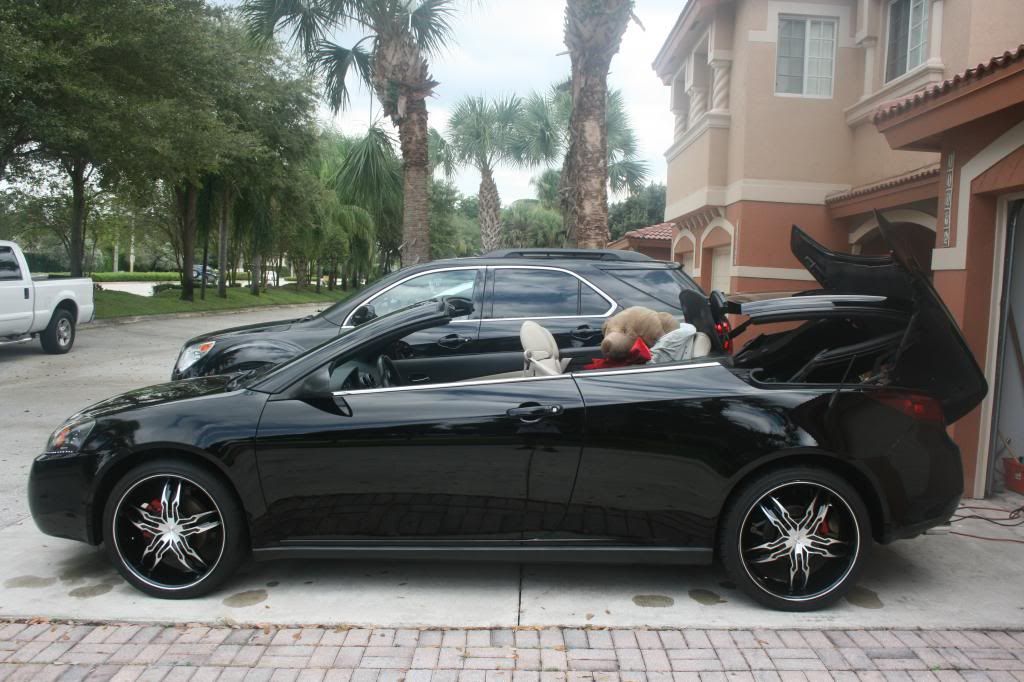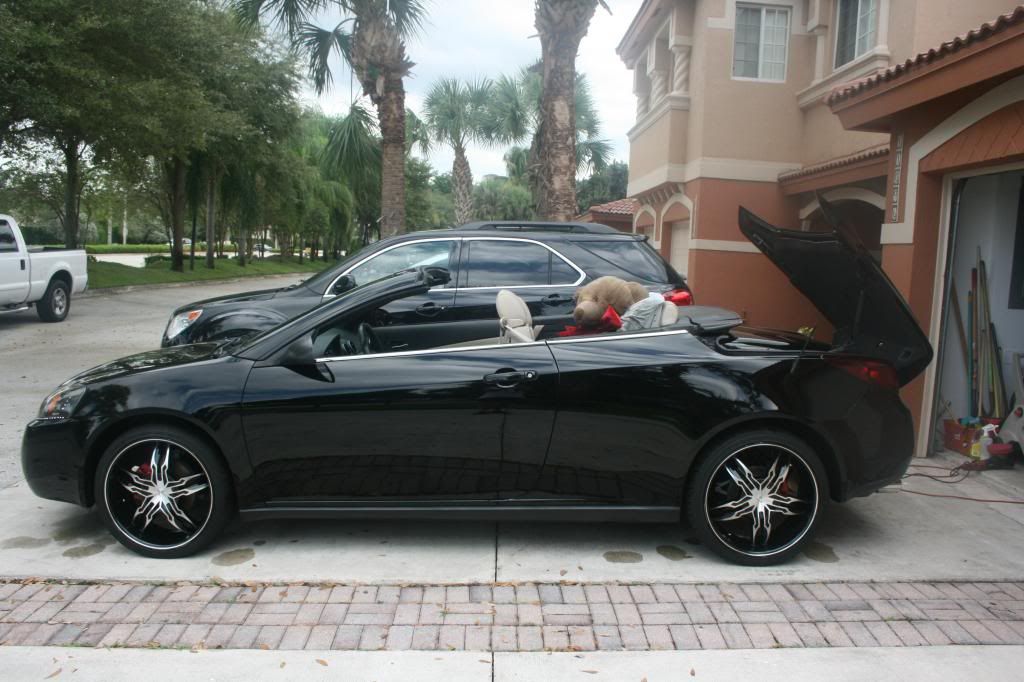 Next photo set will be of what I've done with it.