Discussion Starter
•
#1
•
Hey guys. For some reason I wanted to keep it a secret until I got them but I'd rather have opinions. What do you think: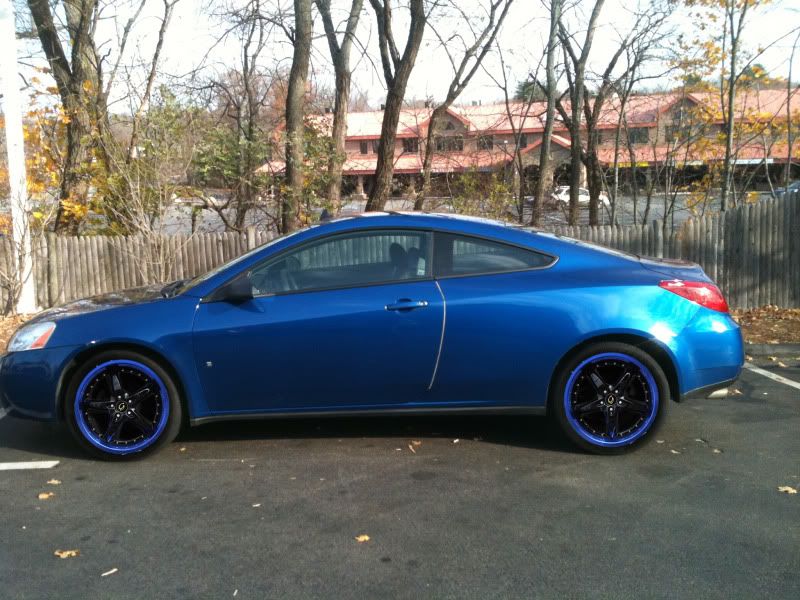 I usually like 5 spoke and thought I would like the first one but after doing this I like the 5 spoke more. Someone laughed at me because of the color match but I think it looks so good. I was originally going to go with a black with chrome lip but I'm not going to have any chrome anywhere so it would look kind of off. Also, I hate all black rims. They blend in with the tires and most of the time look like you have stock steel rims on it without hubcaps.
Next up, I am going with tint. I was thinking of tinting the tails also and a very light tint on the headlights (or painting the inside black). Someone didn't like that either. But with the red tails they stick out. I then got the idea of painting the calipers red and leaving the tails un-tinted. Here is another quick (bad) chop with some tint on it, just to get the idea. I will have to do another one with some red calipers on it to see if that looks good. If I were to tint the tails I would do the calipers either black or blue.
K, send those suggestions!
P.S. The door guards are coming right off so don't worry about those, haha.