What's good y'all? This my car, Red Moon Roku but i shortened it to just, Roku. I've owned my car for three years now and still love it. After my deployment in Afghanistan 2009-2010, I made enough money to buy the mods I need for the car. Sorry if the pictures are crappy. I need to invest in a better camera. Or learn to post pictures correctly.​
I took the steering wheel emblem off just because I was bored during my lunch break at the Amry hangar.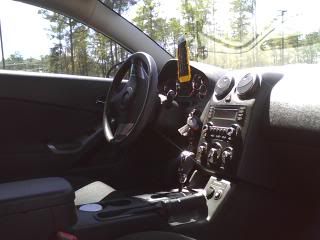 These are older pics back in the summer of 2010. The car still has its badges and stuff on the outside. Some of the pics I took are near the Ohio River a popular hotspot in my hometown in the summertime.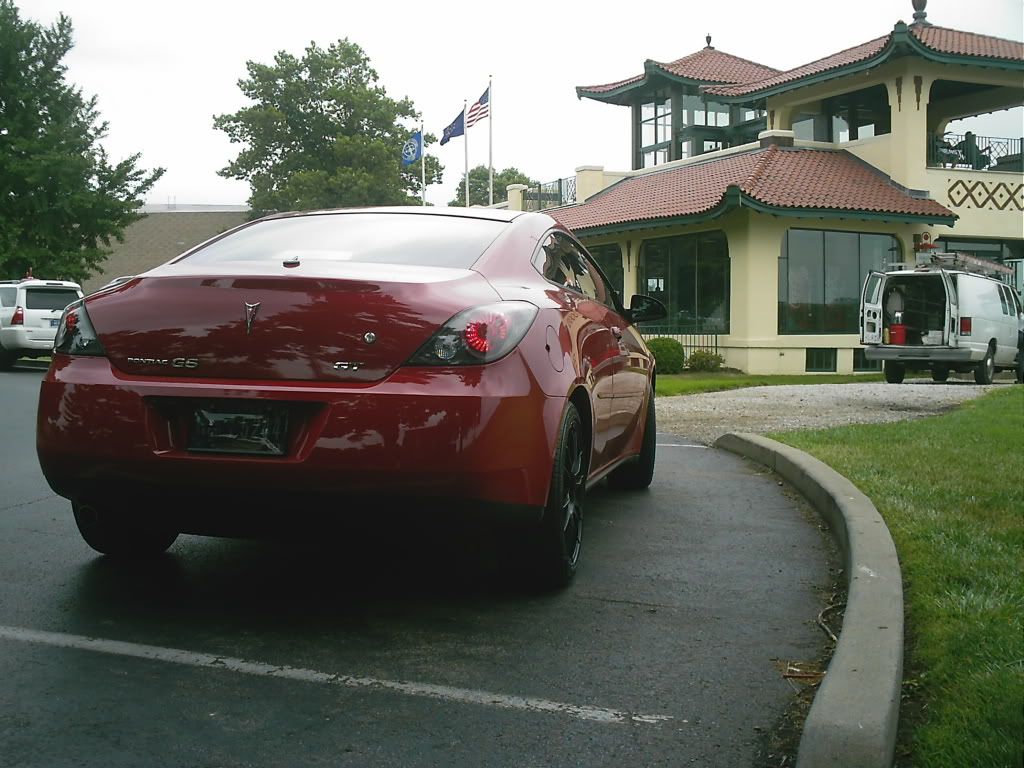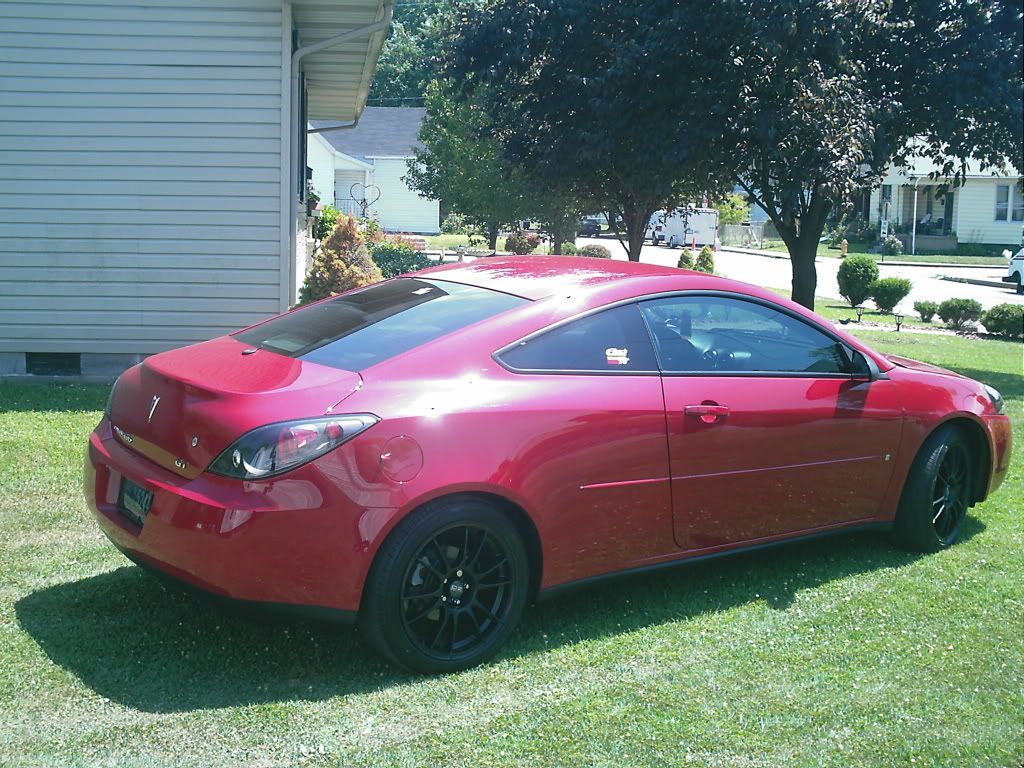 Here's the Racingline strut tower bar installed on the car. The engine's a bit dirty from alll the pollen swarming around Ft. Bragg.
Here are the photos of Roku as of now.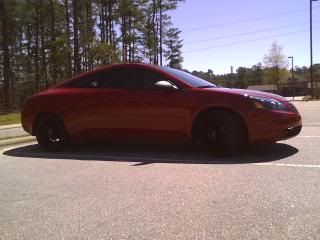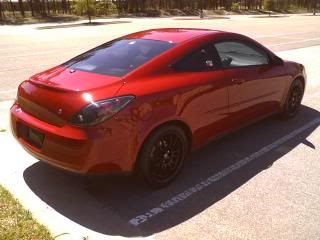 I'm still debating if I want to put an AIT kit on or leave the body be. Put a spoiler on it or drive with out one. I even though about getting a hold of a G6 coupe GXP, but i think I'll stick with the GT. At least until after I come back from my deployment to Afganistan in the fall. I'll keep you all posted if did anything new to the car.​