You might wanna pop the top of your steering wheel housing and count you wires before going to the trouble. You may swap it all out and discover you dont have the wiring.
You need at least 8.
This will also require your dealership to turn on those functions with their Tech2 which will cost you some rental time on their machine.
Just push in in the sides and lift to pull up the top then look
at this molex harness which connects into the back side of your sir coil:
Its the blue one on the middle left.
Now pull it out if you cant see it but count the wires.
Do you have 5 or 8 wires in that harness?
If it looks like this then you will not be able to have controls without updating your wiring. I think Pointiac charges $2,000.00 to do that. No...Im serious.
If it looks like this then your good to go: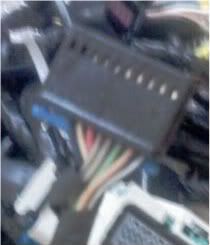 You can run the wires yourself but its a job....