Discussion Starter
·
#1
·
Some a.s.s.hole (sorry the filter caught it the first time) in a while car decided to rub against my car and then not leave insurance info. Some crappy Toyota so probably some illegal without insurance...
It's not too bad but it just pisses me off that they don't even have enough balls to stay...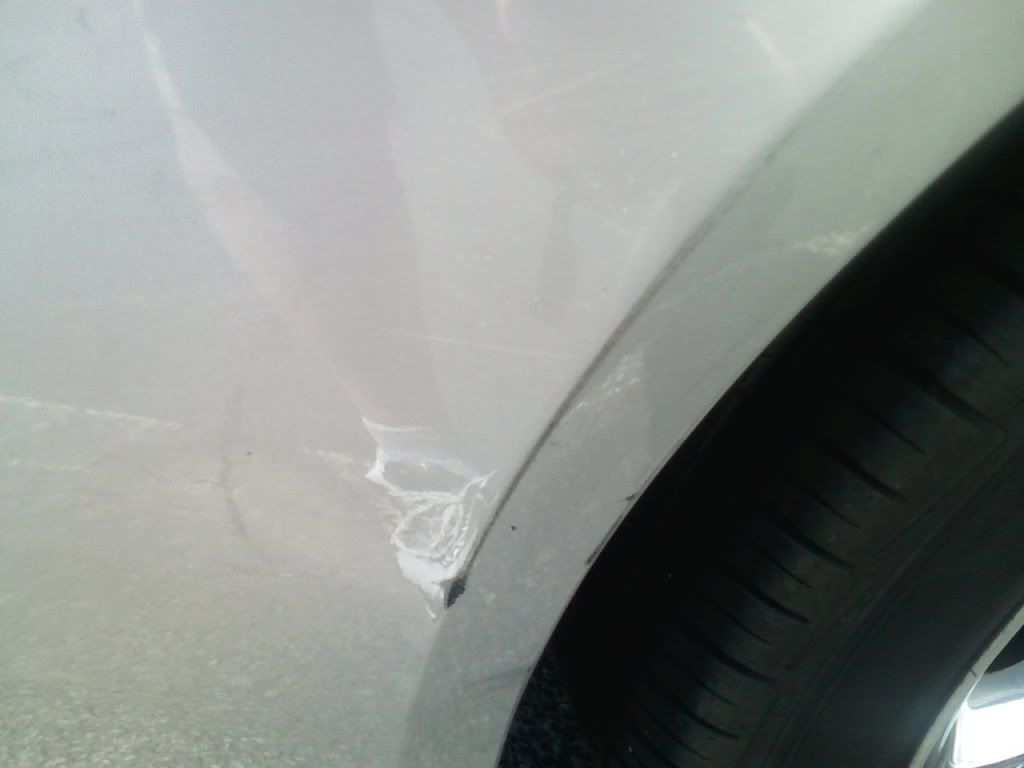 Do you think it's worth to get touch up paint? And where would I find it? just a auto parts store?
Also on the way home from shopping, before I discovered the above damage, some rock came up and dinged my window. Took it to the mechanic and thankfully only $50 to repair.
I think I'll leave the car at home for the rest of the night before something else happens to it.