Hi all!
This will be my first post here, although I'm not a stranger to forums or forum etiquette. Or Pontiacs.
I'm Steve. 56 years old, and have been a Pontiac fan/owner since 1985.
I presently own a 1988 Fiero Formula with a GT fastback conversion and a 4.9 Cadillac Allante/Deville V8. Fun car.
I do telecommunications for the power company. I do nearly all my own mechanical work, as well as my own ECM/PCM programming and chip burning. (I don't do programming for other folks. Sorry. I barely have time to do my own stuff and I don't need that liability.)
I've recently started shopping for a G6, because I need something with better economy and fewer miles than the Trailblazer that is my DD now.
Of course, Pontiac is my first choice, although I'm a bit disappointed that I can't find a 4 door G6 with a manual tranny (if that even exists.) I really hate automatics.
Anyway, I mostly just have to figure out what to avoid in buying a used G6. I'm sure there's a wealth of info if I search for it (told you I know about forum etiquette
) although any "spontaneous tips" will be appreciated.
Peace.
Edit - Here's my toy...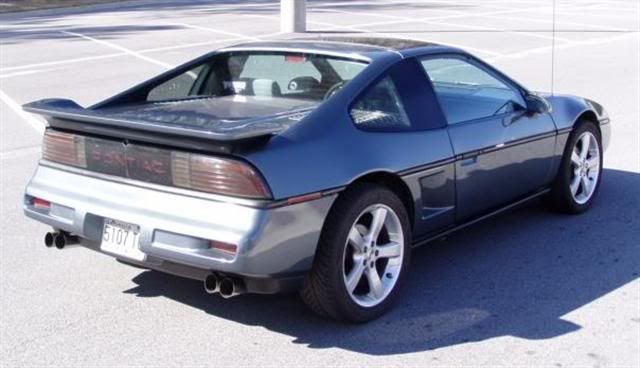 Steve